Rating:
Better Than The Rest
How Do I Rate?
My Aldi review for today is the baking sprinkles. This is in light of July 4th coming up. I have a July 4th recipe in mind. I will use my sprinkles to make frosted brownies...YUM!! Every ingredient was purchased from Aldi, even the Ghiradelli brownie mix. Although, I have used the other Aldi brand brownie mix and it was good too. This one was found in their special buys area.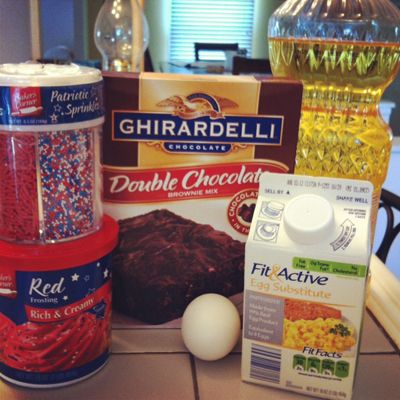 I am going to use my egg substitute instead of an egg. You can also use an egg, of course. I have found fresh eggs are better for actually eating eggs by themself, and the substitute is easy, clean, and quick for cooking and baking our Aldi recipes.
Onto the sprinkles review...I have rated these sprinkles better than the rest, because I feel they are mainly due to price. It is like sugar...sugar is sugar and usually tastes the same no matter the brand. Sprinkles aren't any different. I opened them and they taste like regular old yummy sprinkles! :) Yummy and sweet. The big kicker here is there is definitely a huge price difference. Aldi sells the variety canister for around $2.25 and it costs $4.50 - 6.00 elsewhere. That is a large difference to me anyways. So I have given this aldi review of baking sprinkles a better than the rest rating.
Disclaimer: My opinions are mine alone.
Back to my July 4th recipe idea. Here is a few fun photos I found on what to do with brownies for a good July 4th recipe. I'm definitely digging the star shaping. :)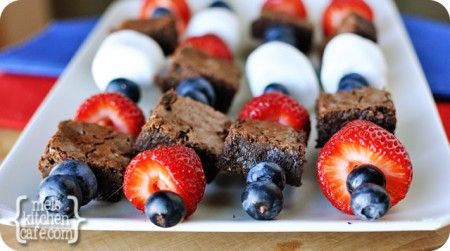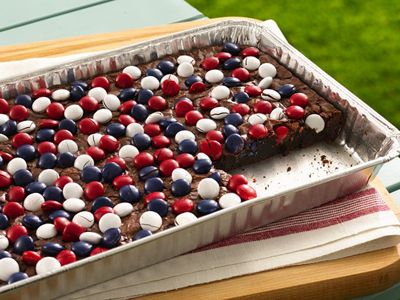 And that's all for my July 4th brownie recipe ideas, as well as my sprinkles review! If you make a July 4th treat, share a photo or even a recipe with us! (If all ingredients can be purchased at Aldi.)